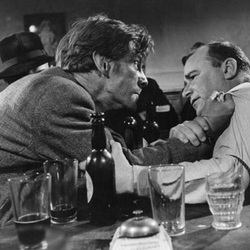 Patrons of a bar have a special relationship with the establishment because of the service of alcohol. It is not uncommon for people to get heated in a tavern or night club. These clubs and bars have a duty to prevent harm to patrons. Telling the rowdy parties to take it outside is not enough.
In 2003 the court found where a doorman knew that antagonism between
two groups of patrons that began in the tavern had festered to the point of violence outside on the street, they had a duty to take reasonable steps to prevent foreseeable
harm by calling the police.
Christopher v. Father's Huddle Cafe, Inc., 57 Mass. App. Ct. 217, 225 (2003).

Where you injured by other bar patrons after leaving the club? You may have a cause of action against the bar and their insurance company. For a free consultation, contact the Law Office of Isaac J. Mass.